Huaqiang News
VIEWS: times Release Date:2022-08-18
The company and Deyi Chemical held a strategic cooperation signing ceremony

August 17th morning
Huaqiang Chemical and Deyi Chemical
Held a strategic cooperation signing ceremony
Start a new journey of solidarity and cooperation
Write a new chapter of strong cooperation and great achievements
Deng Xing, Deputy Mayor of Dangyang Municipal People's Government, Wan Jianhua, Secretary of the Party Committee and Chairman of the Company, Xu Hualin, General Manager and company leaders at home, Min Jiangning, Chairman of Shanxi Zhuoyue Cement Co., Ltd. and Chairman of Dangyang Deyi Chemical Co., Ltd., Guangzhou Zhang Yuqing, Director of Phosphorus and Fluorine Industry Planning of Tinci High-tech Materials Co., Ltd. attended the signing ceremony.
Deyi Chemical's sulfamic acid project is a key new energy material project. It mainly uses our company's related products as raw materials to produce sulfamic acid as an important raw material for lithium battery electrolyte.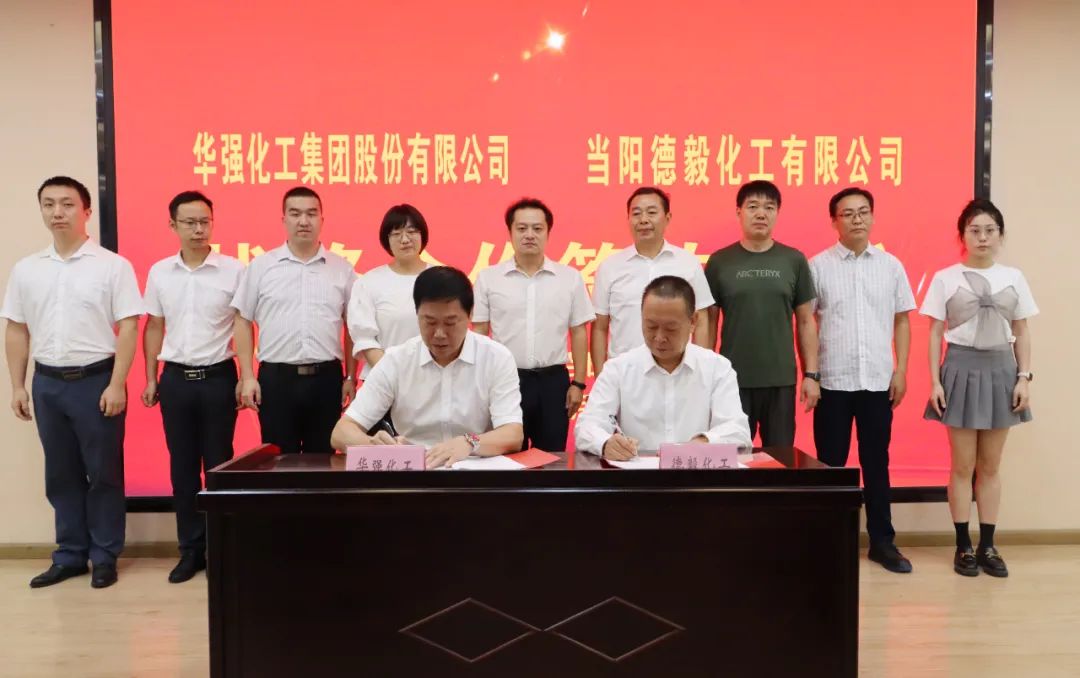 Wan Jianhua, Secretary of the Party Committee and Chairman of the Company, and Min Jiangning, Chairman of Deyi Chemical, signed a strategic cooperation agreement
The two parties will form a long-term, stable and mutually beneficial strategic partnership on the basis of equality and mutual benefit. At the same time, this cooperation also marks that our company will cut into the new energy and new material track, and carry out "extending the chain" of the industrial chain. , complement the chain, strengthen the chain", to promote the transformation and upgrading of our company to high-end applications such as new energy and new materials.

Deng Xing, deputy mayor of Dangyang Municipal People's Government, said that the municipal party committee and municipal government will firmly support Huaqiang in extending the industrial chain and promote the high-quality economic, social and economic development of Huaqiang and Dangyang.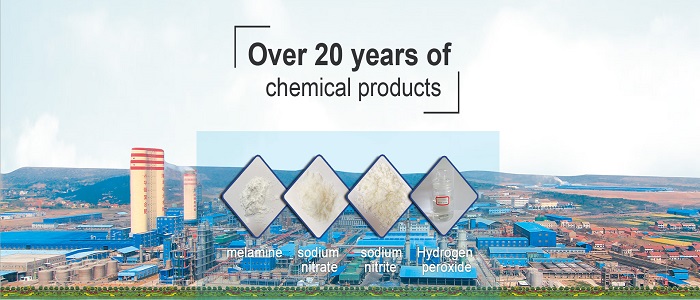 Huaqiang Chemical Company has formed an annual output of 1.5 million tons of high-concentration ternary compound fertilizer, 1 million tons of urea, 800,000 tons of synthetic ammonia alcohol, 100,000 tons of organic fertilizer, 200,000 tons of organic-inorganic compound fertilizer, 300,000 tons of ammonium bicarbonate, 250,000 tons of hydrogen peroxide. 100,000 tons of dimethyl ether, 80,000 tons of sodium nitrate, 50,000 tons of melamine, 100 million color film woven bags, 100 million new wall tiles, 40 million square meters of high-end ceramic tile production capacity, sales revenue exceeded 6 billion Yuan is a top 500 chemical company.
For more information, please call/whatsapp +86 18627120543 Or send an email:info@hq-chemical.com
MESSAGE
Our sales staff will be the first time to get in touch with you,to provide you with the latest price.
Huaqiang Chemical Group Stock Co.,Ltd.

No.1 Jinping Avenue, Dangyang , Hubei , China

Http://www.hq-chemical.com

info@hq-chemical.com

Tel:+86 717 3431866

Mobile: +86 18627120543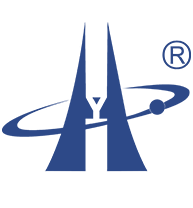 © Copyright 2021 Huaqiang Chemical Group Stock Co.,Ltd. All Rights Reserved