Huaqiang Chemical Group Co.. Ltd is a professional manufacturer of compound fertilizer, urea, sodium nitrate, sodium nitrite, melamine, hydrogen peroxide.chlorosulfonic acid and concentrated sulfuric acid. with annual sales ofUSD 850 millioin.
Huaqiang Chemical Group Stock Co ., Ltd
Telephone : +86 0717-3431866
WhatsApp : +86 15981887530
Mailbox : info@hq-chemical.com
Website : www.hq-chemical.com
Recent Port : wuhan
Address : NO. 1 Jinping Avenue, Dangyang City, Hubei Province, China
MESSAGE
Our sales staff will be the first time to get in touch with you,to provide you with the latest price.
Huaqiang chemical group stock co.,ltd.

Address:no.1 jinping avenue,dangyangcity,hubei province,china

Website : www.hq-chemical.com

Mailbox : info@hq-chemical.com

Phone:+86 0717-3431866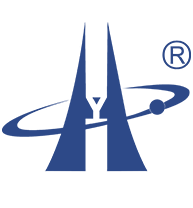 © Copyright 2019 Huaqing chemical group stock Co.,Ltd. All Rights Reserved