Sodium Nitrate
Allas : Natrium nitrate(nano3)
Grade Standard : Industrial
Purity : 98%-99.3%
Cas No : 7631-99-4
HS No : 3102500000
Einecs No: 231-554-3
MOQ : 20 tons (Sample free)
Payment Terms : T/T, L/C, cash (USD, EUR, RMB)
Trade Terms : FOB, CIF, EXW
Place of Origin : Hubei, China
Application : Mainly used in enamel, glass, dyes, metallurgy and other industries
Company's latest catalog :Huaqiang Chemical Group Catalog.pdf
Advisory request for quotation

info@hq-chemical.com

Contact Us By Telephone

+8618627120543
Products Description
Sodium nitrate is known as "Chilean nitrate", chemical formula is NaNO3.It is white crystal, and the product quality conforms to GB/T 4553-2016.

Enamel industry is used as flux, oxidant and preparation of tantalum powder raw materials.

Used in the Glass industry as a decolorizer, defoamer, clarifier and oxidizing flux for various kinds of glass and products.

Used in the Fertilizer industry as a quick-acting fertilizer for acidic soils, especially for fern root crops such as beets and radishes.

Used in the Dye industry is used as raw material for the production of picric acid and dyes.

Used in the Metallurgical industry as a heat treatment agent for steelmaking and aluminum alloy.

Used in the Mechanical industry as a metal cleaner and ferrous black bluing agent.

In addition, it is also used to produce explosives and so on.

Quality Standard
Test items

Quality Index

High-class

First-class

Qualified

Appearance

Fine white crystals, pale gray allowed

Or light yellow

Sodium nitrate content (in dry basis)%≥

99.7

99.3

98.0

Sodium nitrite content (in dry basis)%≤

0.01

0.02

0.10

Moisture % ≤

0.5

1.5

2.0

Chloride( NaCL)in dry basis% ≤

0.03

0.30

/

Sodium carbonate content(in dry basis

0.05

0.05

0.10

Water insoluble matter content(in dry basis)%≤

0.02

0.03

/

Iron (Fe)in dry basis,% ≤

0.002

0.005

0.005

Degree of looseness (in terms of non-caking)% ≥

90

The product implementation standard is GB/T 4553-2016
Package & Delivery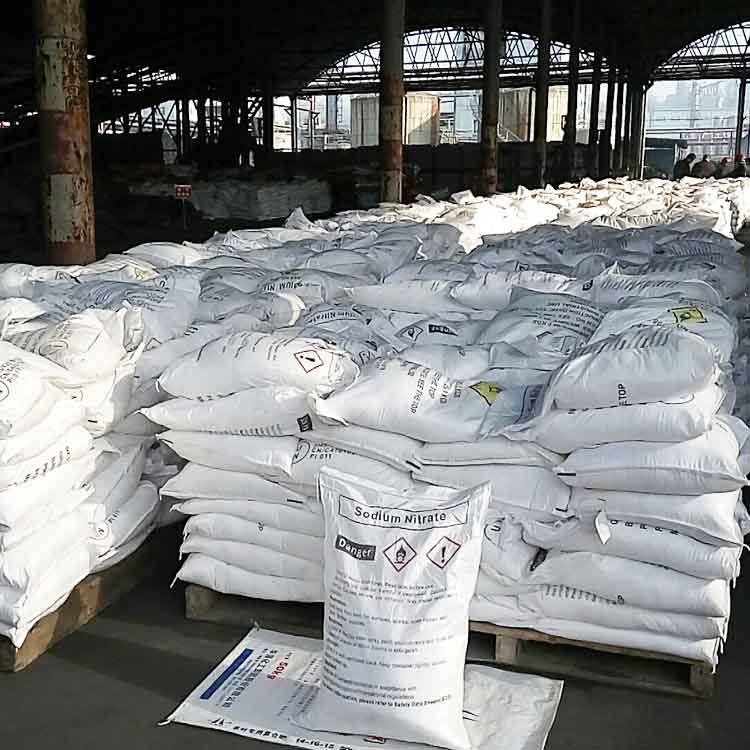 The double-layer packaging is adopted, the inner packaging is polyethylene plastic bag, the outer packaging is plastic woven bag, and the net content of each bag is 25kg or 50kg.
Supply Ability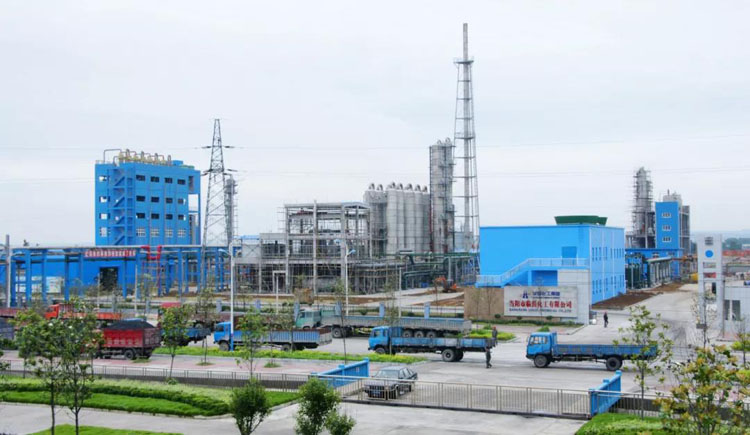 Two production lines with an annual output of 80000 tons of sodium nitrate and sodium nitrite.

Transport

Delivery:International Logistics Service

for 90% of our shipment, we will go by sea, to all main continents such as Southeast Asia, Southeast Asia, South America, Middle East, Africa, Oceania and Europe etc.

for neighborhood countries of China, such as Russia, Mongolia, Kazakhstan,Uzbekistan etc, we can ship trucks by rod or railway.

for few samples for testing in urgent demand, we can ship it by international courier service,such as DHL,TNT,UPS,or Fedex.

We will send testing report with goods, if your testing result is different from the report we send with goods, we will take the responsibility

Visit of foreign customers
FAQ
Q:Are you trader or manufacturer?
A:We are one of the largest and most professional and product variety Fertilizer and Chemical Group in middle China.

Q:what is your lead time?
A:It depends on the quantity of the order, usually 7-30 days after received payment.

Q:How about your production capacity?
A: Annual output of 1.5 million tonnes High Concentration NPK Compound Fertilizer, 1 million tones Urea, 800,000 tonnes Synthetic Ammonia Alcohol, 150,000 tonnes Organic Fertilizer, 200,000 tonnes Organic-inorganic Compound Fertilizer, 300,000 tonnes Ammonium Bicarbonate, 250,000 tonnes Hydrogen Peroxide, 100,000 tonnes of Dimethyl Ether, 100,000 tonnes Potassium Sulfate, 80,000 tonnes Sodium Nitrate and Sodium Nitrite, 50,000 tonnes Melamine and 50,000 tonnes Formaldehyde production capacity.

Q:Can you accept OEM order and what's the MOQ?
A:OEM service is available and MOQ is 5X20 fcl.

Q:Can we get sample for test?
A:Yes, we supply sample free, but you need pay for the express fee.

Q:what is your payment terms?
A: T/T and L/C.

Q: How do you guarantee your product quality?
A:. We make sure each lot of good is 100% qualified.

Q:Can we get technical support?
A:Yes, We provide online technical support

MESSAGE
Our sales staff will be the first time to get in touch with you,to provide you with the latest price.
Huaqiang Chemical Group Stock Co.,Ltd.

No.1 Jinping Avenue, Dangyang , Hubei , China

Http://www.hq-chemical.com

info@hq-chemical.com

Tel:+86 717 3431866

Mobile: +86 18627120543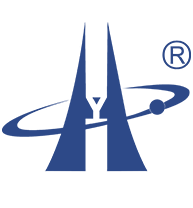 © Copyright 2021 Huaqiang Chemical Group Stock Co.,Ltd. All Rights Reserved