Mr. Wibisono, chairman of WEHA Group, and his party visited the company
VIEWS: times Release Date:2023-06-18
On June 17, Mr. Wibisono, chairman of the Indonesian WEHA Group, and his party were introduced by Chen Junyu, the business manager of the Indonesian subsidiary of China Nuclear Construction, and accompanied the company for inspection. Xu Hualin, the general manager of the company, accompanied and communicated with the guests.
Mr. Wibisono,visited our company's new fertilizer research center, urea production line, compound fertilizer production line, and "Huaqiang Impression" exhibition hall to learn more about our company's enterprise scale, scientific research strength, production process, product types, agrochemical services, etc. Condition.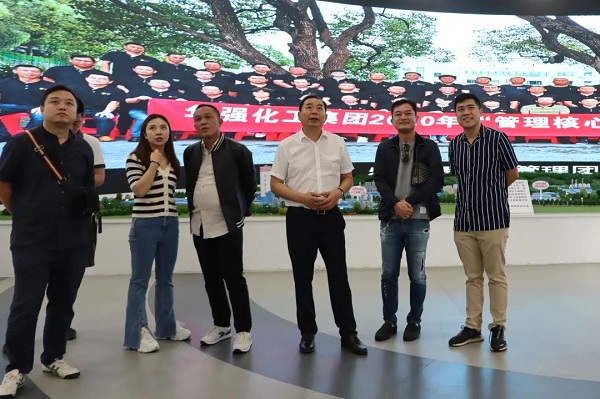 At the symposium, Xu Hualin, general manager of the company, introduced the basic situation of the company. He pointed out that Huaqiang is a chemical fertilizer enterprise with a history of 53 years of development. It insists on focusing on the main business of chemical fertilizers. It has a complete compound fertilizer production process and has accumulated rich experience in enterprise management. The company has invested heavily in the construction of a new fertilizer research center, and has carried out "industry-university-research" cooperation and exchanges with many domestic and foreign scientific research institutions to vigorously develop new fertilizers. At the same time, the company has achieved "simultaneous development of fertilizer and fertilizer", with a complete range of products, continuous extension of the industrial chain, and further strengthening of brand advantages and product market competitiveness.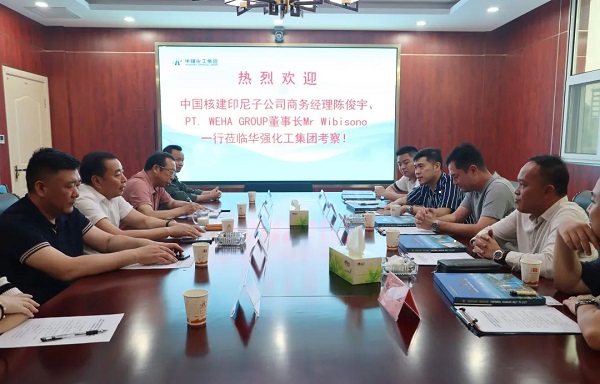 Mr Wibisono introduced the basic situation of WEHA Group. WEHA Group is a well-known local fertilizer manufacturer in Indonesia and the fourth largest fertilizer factory in Indonesia. It is a green high-tech enterprise focusing on agricultural development, mainly engaged in the production and sales of compound fertilizers. Mr Wibisono spoke highly of Huaqiang Chemical's huge enterprise scale and strong technical research and development strength, and expressed that he hoped to rely on Huaqiang Chemical's accumulated experience in the management and technical strength of synthetic ammonia and chemical fertilizer enterprises, in enterprise management, coal Cooperation in sales.
The two parties initially reached a consensus on cooperation, expressing that they will further explore ways of cooperation to promote win-win cooperation.
MESSAGE
Our sales staff will be the first time to get in touch with you,to provide you with the latest price.
Huaqiang Chemical Group Stock Co.,Ltd.

No.1 Jinping Avenue, Dangyang , Hubei , China

Http://www.hq-chemical.com

info@hq-chemical.com

Tel:+86 717 3431866

Mobile: +86 18627120543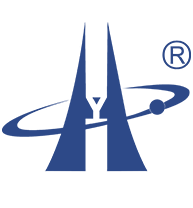 © Copyright 2021 Huaqiang Chemical Group Stock Co.,Ltd. All Rights Reserved