Endeavor to get off to a good start, women show their responsibilities
VIEWS: times Release Date:2023-03-08
The late sun is beautiful, and the spring breeze is fragrant with flowers and plants. In this beautiful season when the vegetation grows and the spring mountains are expected, we usher in the "March 8th" International Working Women's Day. Here, the company would like to extend festival greetings and sincere wishes to all female employees!
The spring breeze is ten miles, it is not as good as the struggling "you".
Today's Huaqiang Chemicals provides a broad stage for women to show their youth, and creates great opportunities for female employees to make contributions. From functional departments to the front line of production, from cost reduction and efficiency increase to technological breakthroughs, from material procurement to product sales, the female employees of the company forge ahead with the times and develop together with the enterprise. "Rose" blooms, writing the most beautiful chapter worthy of the times.
The magnificent journey pays tribute to "you" who pursues dreams.
2023 is the first year to fully implement the spirit of the 20th National Congress of the Communist Party of China, and it is also a critical year for the company to deepen its transformation and development. The new journey calls for new responsibilities for women. The majority of female employees should focus on the company's goals and take the initiative to take on the role. They should adopt the attitude of "Women are not inferior to men" and pursue their personal ideals in hard work. To be the most beautiful "half the sky" that dares to dream, has the courage to pursue dreams, and is diligent in realizing dreams.
I wish the female employees meet beauty, reunite with hope in the bright spring, go to a spring appointment, and bloom a woman's youth!
MESSAGE
Our sales staff will be the first time to get in touch with you,to provide you with the latest price.
Huaqiang Chemical Group Stock Co.,Ltd.

No.1 Jinping Avenue, Dangyang , Hubei , China

Http://www.hq-chemical.com

info@hq-chemical.com

Tel:+86 717 3431866

Mobile: +86 18627120543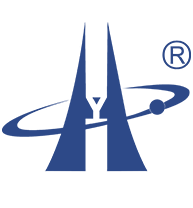 © Copyright 2021 Huaqiang Chemical Group Stock Co.,Ltd. All Rights Reserved