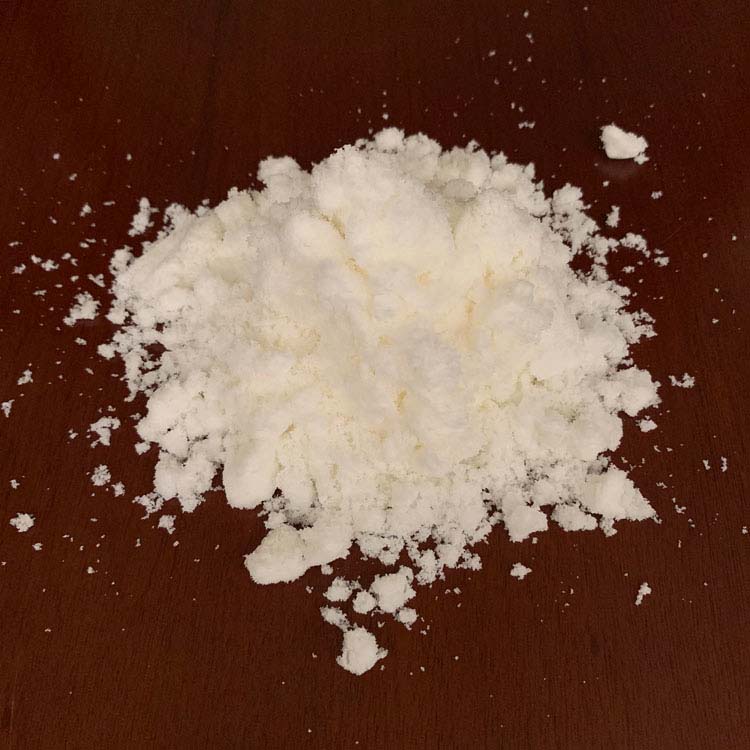 Sodium nitrite
Allas : Natrium nitrite
Level : Industrial
Purity : 98%-98.5%
Cas no : 7632-00-0
HS no : 2834100000
Einecs : 231-555-9
MOQ : 20 tons
Payment method : T/T, L/C, cash (USD, EUR, RMB)
Quote method : FOB, CIF, EXW
Place af Origin : China
Application : Mainly used in the manufacture of nitro compounds, fabric dyeing mordants, bleaches, metal heat treatment agents, cement early strength agents and antifreeze agents, etc.
Advisory request for quotation

info@hq-chemical.com

Contact Us By Telephone

+86 0717-3431866
Products Description
Industrial sodium nitrite white or slightly yellowish crystal, the product quality meets GBT2367-2016 Chinese national standard.

Main uses Medicine, dyes, preservatives, antifreeze, metal surface treatment (rust prevention), pharmaceutical intermediates, pesticide intermediates, dye intermediates, antifreeze, nitromethane, ethylene glycol etc.

Sodium nitrite is often used as a stabilizer and additive in the food industry, and sodium nitrite is also used as a bleach and dye. It can be used to produce basic dyes, acid dyes, direct dyes, sulfur dyes, diazo and azo dyes.

Other uses of sodium nitrite include the production of herbicides, organic pesticides, printing on cast iron and steel, as polymer inhibitors, antifreeze, lubricants, rubber processing, pulp and paper, industrial and household cleaners, and Raw material for producing caffeine and saccharin.

Quality Standard
Indicator name

Quality standard

Premium

First Class

Qualified

Appearance

White/Yellowish granular

Sodium arsenite content %≥

99.0

98.5

98.0

Sodium nitrate content% ≤

0.8

1.3

/

Chloride content % ≤

0.10

0.17

/

Moisture content % ≤

1.4

2.0

2.5

Water insolubles content%≤

0.05

0.06

0.10
Packing & Delivery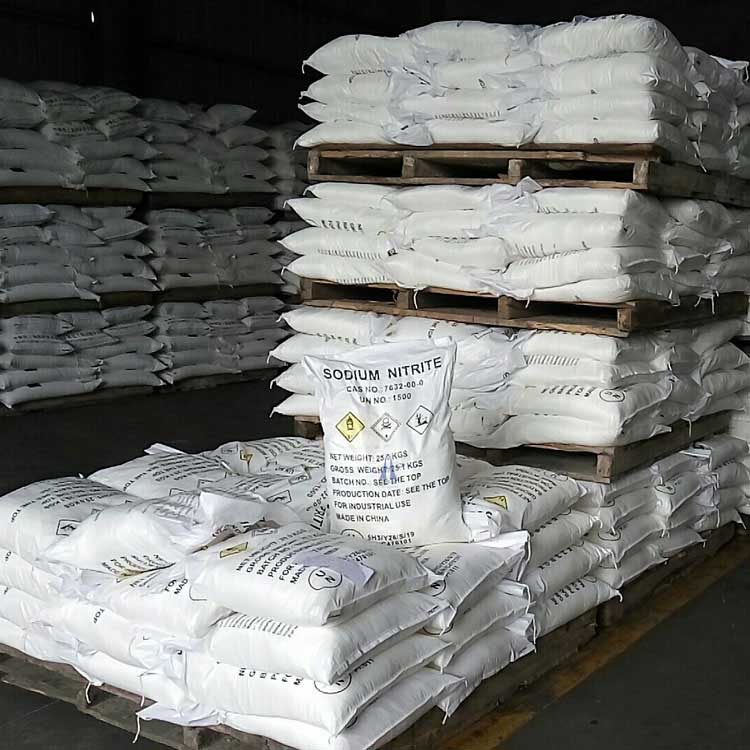 The double-layer packaging is adopted, the inner packaging is polyethylene plastic bag, the outer packaging is plastic woven bag, and the net content of each bag is 25kg or 50kg.

Supply Ability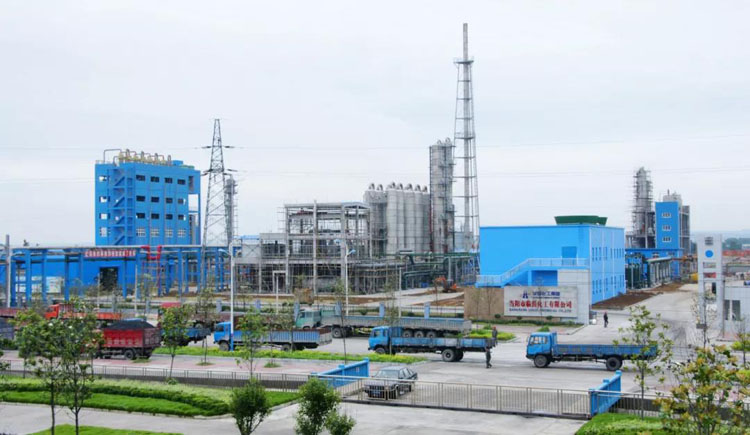 Two production lines with annual output of 80 thousand tons of sodium nitrite and sodium nitrate.

Transport

Delivery:InternationalLogistics Service

for 90% of our shipment, we will go by sea, to all main continents such as SouthAmerica, Middle East, Africa, Oceania and Europe etc.

forneighborhood countries of China, such as Russia, Mongolia, Kazakhstan,Uzbekistanetc, we can ship trucks by rod or railway.

forfew samples for testing in urgent demand, we can ship it by internationalcourier service,such as DHL,TNT,UPS,or Fedex.

Wewill send testing report with goods, if your testing result is different fromthe report we send with goods, we will take the responsibility

Visit of foreign customers
FAQ
Q. Are you a factory or a trading company?
A. We are a factory with a total area of 7 million square meters and more than 5,000 employees.

Q. Are your samples free?
A. Yes, the sample is free, but the postage is paid by the customer.

Q. Can you provide the COA of the product?
A. Yes.

Q. How long is the validity period of your product quotation?
A. The quotation period of chemical products is 5-7 days, and the quotation period of fertilizers is 30 days.

Q. How long is the delivery cycle of your products?
A. Depending on the order quantity, the delivery cycle is different, generally around 15 days.

Q. What are your recent delivery ports?
A. Shanghai, Wuhan, Yichang.

Q. Can we go to your company for factory inspection?
A. Yes, you are welcome to visit our factory at any time.

MESSAGE
Our sales staff will be the first time to get in touch with you,to provide you with the latest price.
Huaqiang chemical group stock co.,ltd.

Address:no.1 jinping avenue,dangyangcity,hubei province,china

Website : www.hq-chemical.com

Mailbox : info@hq-chemical.com

Phone:+86 0717-3431866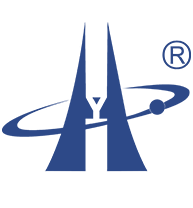 © Copyright 2019 Huaqing chemical group stock Co.,Ltd. All Rights Reserved