Huaqiang Chemical Group wishes you a happy New Year!
VIEWS: times Release Date:2023-01-01
The wind and frost in the world are exhausted, and the sky and the earth are new. We bid farewell to 2022, a year of great prosperity, and usher in 2023, a year of great ambitions. At this beautiful moment of saying goodbye to the old and ushering in the new, the party committee, administration, and labor union of Huaqiang Chemical Group Co., Ltd. would like to express their sincere gratitude to the leaders at all levels, partners and friends from all walks of life who have cared for, supported and helped the company's growth and development for a long time, and to all employees of the company and Family members, New Year greetings and sincere wishes! I wish you all good health, smooth career, happy family and good luck in everything!
2022 is a milestone year in the history of the party and the country. The 20th National Congress of the Communist Party of China was successfully held, and my country has entered a new journey of building a modern socialist country in an all-round way. 2022 is also an extraordinary year in the development of Huaqiang Chemical Group. In the face of a century of changes and the raging epidemic, the company's guiding ideology of "responsing to external uncertainties with internal certainty" has seen the subtleties, insight into opportunities, and insisted on customer As the center, improve product and service quality. Adhere to the deepening of internal management, give full play to the advantages of the company's product diversification and differentiation, accurately study and judge market conditions, and take a number of measures to maximize benefits and firmly guard the three bottom lines of safety, environmental protection and capital. Groups of data have paved the way for the company to march forward sonorously and forge ahead, and each achievement has engraved our enterprising and colorful development picture.
When the mid-current hits the water, those who strive to paddle will surely stand at the forefront of the tide! Struggle 2023, let us take advantage of the momentum, act bravely, ring the bell of the years with a rock-solid fighting spirit, grasp the pulse of the times with a high-spirited attitude, constantly create a new situation for the development of Huaqiang Chemical Group, and jointly write a new chapter in the high-quality development of the enterprise!
MESSAGE
Our sales staff will be the first time to get in touch with you,to provide you with the latest price.
Huaqiang Chemical Group Stock Co.,Ltd.

No.1 Jinping Avenue, Dangyang , Hubei , China

Http://www.hq-chemical.com

info@hq-chemical.com

Tel:+86 717 3431866

Mobile: +86 18627120543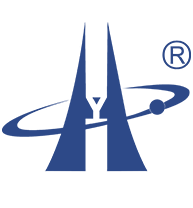 © Copyright 2021 Huaqiang Chemical Group Stock Co.,Ltd. All Rights Reserved