Our company successfully passed the re-examination and identification of "National High-tech Enterprise" in 2022
VIEWS: times Release Date:2023-01-01
Recently, the high-tech enterprise certification management network issued the "Announcement on the Recordation of the First Batch of High-tech Enterprises Certified by the Hubei Provincial Certification Organization in 2022". Successfully passed the high-tech enterprise review again. This is another achievement of our company's insistence on promoting the continuous development and growth of the company through technological innovation, and it is the best interpretation and strong affirmation of our company's persistence in technological innovation and high-tech development for many years.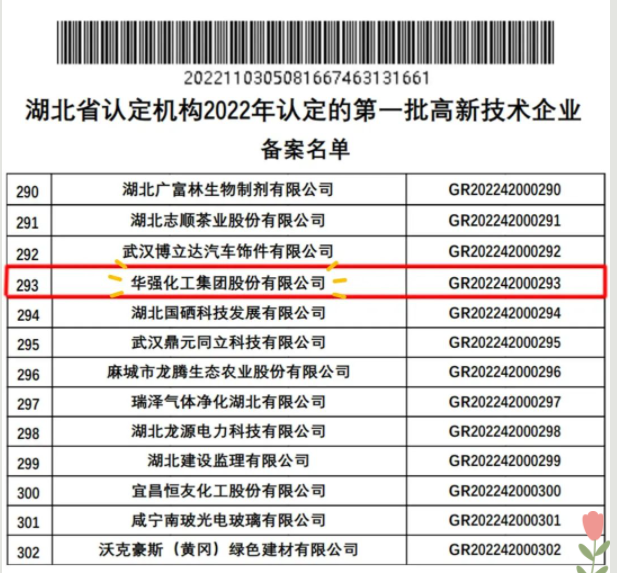 The identification of high-tech enterprises has a series of strict requirements for the declared enterprises in terms of their own qualifications, scientific and technological research and development capabilities, operating conditions and development capabilities, and there are strict certification approval procedures. Since our company was identified as a "high-tech enterprise" for the first time in 2011, it has been focusing on its own technology research and development and cooperation with universities and colleges. Brand awareness and market competitiveness are committed to enhancing the core competitiveness of the enterprise, enriching the stamina of innovation and development of the enterprise, and realizing the sustainable development of the enterprise.

MESSAGE
Our sales staff will be the first time to get in touch with you,to provide you with the latest price.
Huaqiang Chemical Group Stock Co.,Ltd.

No.1 Jinping Avenue, Dangyang , Hubei , China

Http://www.hq-chemical.com

info@hq-chemical.com

Tel:+86 717 3431866

Mobile: +86 18627120543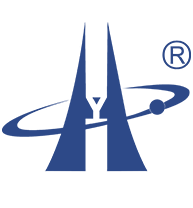 © Copyright 2021 Huaqiang Chemical Group Stock Co.,Ltd. All Rights Reserved