China Huaqiang Chemical Company
VIEWS: times Release Date:2021-12-21
China Huaqiang Chemical Company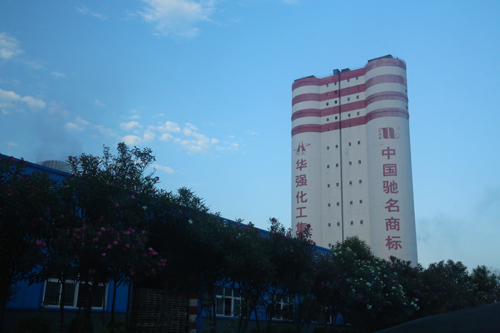 Founded in 1970, Huaqiang Chemical Co., Ltd. is a large-scale modern industrial group with 8 subsidiaries, more than 5,000 employees, and fixed assets of more than 5 billion rmb across five major fields, including chemicals, fertilizers, thermal power, plastic products, and new building materials.
Huaqiang Chemical Company has formed an annual output of 1.5 million tons of high-concentration ternary compound fertilizer, 1 million tons of urea, 800,000 tons of synthetic ammonia alcohol, 100,000 tons of organic fertilizer, 200,000 tons of organic-inorganic compound fertilizer, 300,000 tons of ammonium bicarbonate, 250,000 tons of hydrogen peroxide. 100,000 tons of dimethyl ether, 80,000 tons of sodium nitrate, 50,000 tons of melamine, 100 million color film woven bags, 100 million new wall tiles, 40 million square meters of high-end ceramic tile production capacity, sales revenue exceeded 6 billion Yuan is a top 500 chemical company.
Huaqiang Chemical Company, with 45 years of quality assurance in the chemical industry, has witnessed the high-yield effect of 370 million mu of farmland. Huaqiang Chemical has been regarded as the "Banner of the National Small Fertilizer Industry" by the country as early as the 1980s with its excellent quality.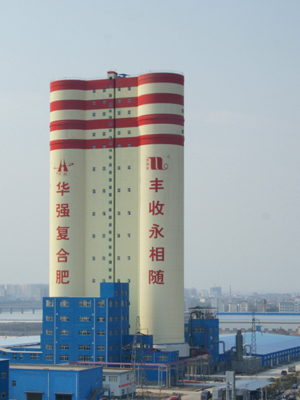 Huaqiang Chemical Company-Double Hundred Towers, Excellent Quality
The 138-meter double-height tower can produce 65 tons of compound fertilizer per hour, which is a symbol of the strength and technology of Huaqiang Chemical Company. The double-tower design can better ventilate and dissipate heat. Compared with ordinary high-tower granulation, it has lower water content, better solubility, higher compression resistance, and longer fertilizer effectiveness.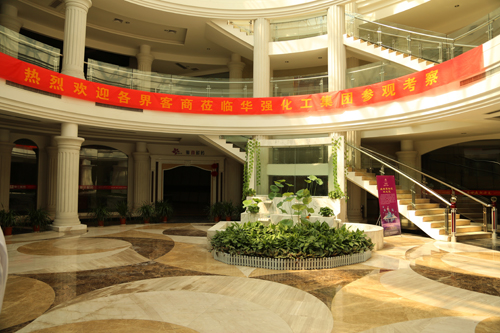 Huaqiang Chemical Company-Selected Good Materials Source Quality Control
Only real materials can make good fertilizers. Huaqiang Chemical Company uses self-produced urea, ammonium bicarbonate, potash fertilizer, superphosphate and other products directly as raw materials for compound fertilizer production. Part of the purchased raw materials, the company carefully selects high-quality, high-reputation manufacturers for long-term supply, strict inspection and acceptance, and quality control from the source.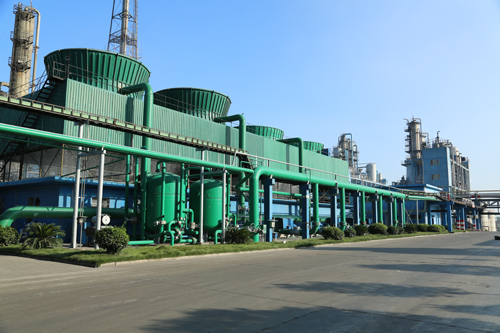 Huaqiang Chemical Company-Top Process Nutrient Balance
Huaqiang Chemical Co., Ltd. fully adopts ammoniated granulation, double-tower urea granulation and shotcrete granulation, and applies industry-leading DCS automation control technology to carry out standardized and modular formula feeding management to achieve precise calculations and precision Feeding ensures that the nutrients of each fertilizer are balanced, the pellets are perfect, and the quality is stable.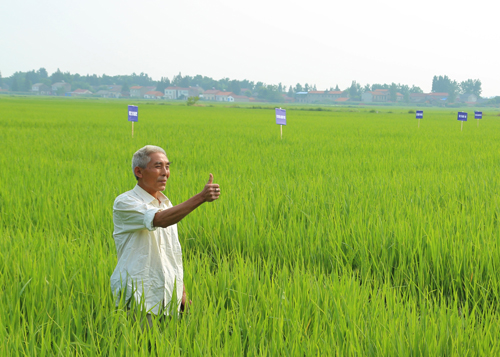 Huaqiang Chemical Company-Strict quality inspection, reliable pellets
Huaqiang Chemical Company has successively passed the international quality management system, international environmental management system and occupational health and safety management system certification, from the purchase of raw materials, production, to the inspection of finished products, packaging, and delivery of the entire process, to achieve full participation in quality management. Let an unqualified fertilizer leave the factory.
Huaqiang Chemical Co., from single to far, from local to global, from excellence to excellence, the pace of innovation and development of Huaqiang Chemical has never stopped. Huaqiang Chemical Company will also launch new large fertilizer projects such as continuous gasification of pulverized coal. With coal chemical industry, phosphorous chemical industry, salt chemical industry, new building materials and heat and power joints co-axial, it will continue to seize the commanding heights of development, and strive to build a circular economy industrial chain to achieve The transformation from a single fertilizer supplier to a scientific planting service provider.
In the future, Huaqiang Chemical Company will rely on the advantages of team, technology and reputation, based on the country, and go to the world. It will intensively cultivate in the regional market and make strides forward in the process of globalization. With a broader mind, it will welcome the new glory and Adjust to realize the glory and dream of "tens of billions of Huaqiang, a hundred years of Huaqiang".
Saudi|Arabia|Pakistan|Philippine|Myanmar|Cambodia|India|Laos|Thailand|Turkey|Bangladesh|Sri Lanka|Japan|Indonesia|South Korea|Malaysia
MESSAGE
Our sales staff will be the first time to get in touch with you,to provide you with the latest price.
Huaqiang Chemical Group Stock Co.,Ltd.

No.1 Jinping Avenue, Dangyang , Hubei , China

Http://www.hq-chemical.com

info@hq-chemical.com

Tel:+86 717 3431866

Mobile: +86 18627120543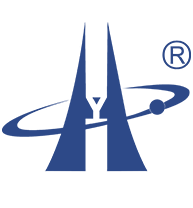 © Copyright 2021 Huaqiang Chemical Group Stock Co.,Ltd. All Rights Reserved